As a parent, you want the best for your kids. You want them to be healthy, and you want them to be happy. As part of that effort, you want them to have good oral health.
Finding the right pediatric dentist can make a big difference in your kids' lives. Our team strives to provide that kind of care every day at our Hawthorne, CA practice, We hope you will visit us soon. Until then, here are some common questions we get about children's dental care.
When Should My Child Go to the Dentist?
You should schedule your child's first dental checkup when their first tooth erupts or no later than their first birthday. Making dental visits part of your child's oral care routine can go a long way toward reducing dental anxiety as they get older.
Are Baby Teeth Important?
Primary teeth, a.k.a. baby teeth, are important for a few reasons. First, they allow your child to bite and chew, and they assist your child in forming words as they speak. Second, baby teeth play an important role in preparing your little ones' mouths for their permanent teeth. In a real way, baby teeth create a path for permanent teeth to follow when they erupt.
When Should I Start Cleaning My Child's Teeth?
In truth, you should start cleaning your child's mouth right away. Using a child-sized toothbrush with soft bristles or a damp washcloth, you can clean their gums after feedings. When their first tooth erupts, you can use a soft toothbrush to gently clean it. After they have two teeth next to one another, you can begin flossing gently between their teeth.
How Often Should My Children Visit the Dentist?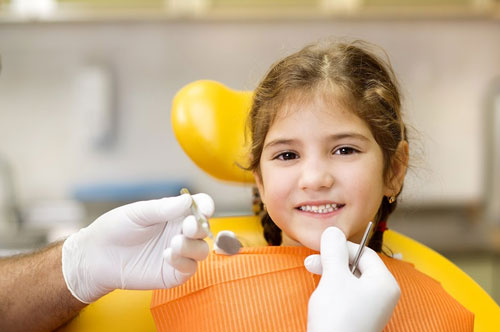 A good guideline is to bring your child to the dentist every six months. Getting a professional checkup a few times per year can go a long way toward preventing problems or finding them in the early stages. More frequent visits may be necessary if a child has chronic oral health issues.
What questions do you have for our pediatric dentists in Hawthorne, CA? Get your answers by visiting us soon. Call Hawthorne Smile Spa at 310-982-4895 or schedule online for an appointment.